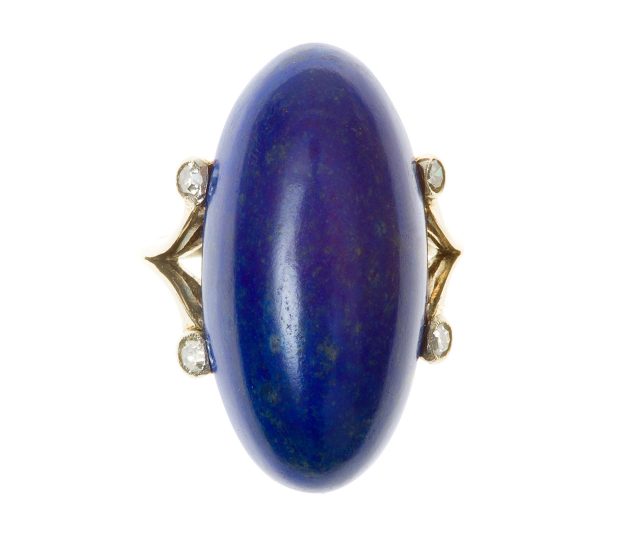 Art Deco Oval Cabochon Lapis Lazuli & Diamond Ring
circa 1935
REF: PR_177
This smart ring has an oval cabochon lapis lazuli of approximately 15 1/2 carats with 4 diamonds totalling approximately 0.20 carats all set in 18 carat white gold. From Russia with love the setting measures 25.53 mm x 12.90 mm. Weight 8.21 grams. The ring size is L (US 6) but we have a superb jeweller who can resize without a trace.
Want to try it on? Arrange a Viewing
Want to save for later? Print out this item
£995
Email to buy
Call to buy
WHAT OUR CUSTOMERS SAY
"I met a wonderful gentleman from your business yesterday at the Harrogate antique fair. I had my stepdaughter with me and he kindly took the time to show me one of your fantastic rings and explain it's quality to us. The time you spent with me was much appreciated and it certainly perked the interest of my little one! Your engaging customer service was second to none."
Samuel Knight