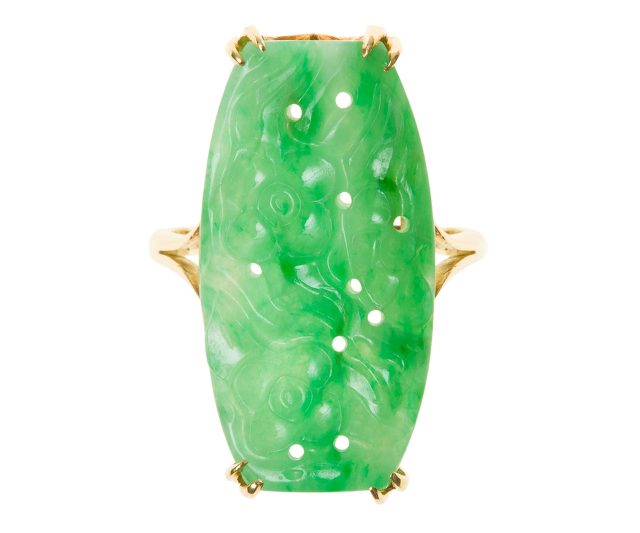 Carved Jade Plaque Ring
circa 1960s
REF: PR_176
The jade colour is very good on this smart plaque ring which is nice and flat, easy to wear and will not catch on anything. The setting measures 27mm x 13.40 mm and is set in 18 carat yellow gold. Weight 7.02 grams. The ring size is M (US 6 1/2) but we have a superb jeweller who can resize without a trace.
Want to try it on? Arrange a Viewing
Want to save for later? Print out this item
£995
Email to buy
Call to buy
WHAT OUR CUSTOMERS SAY
"Our day was also perfect!!! I loved wearing the earrings – and yes had several comments! I wanted to share this with you and thank you once again for the gorgeous earrings that I will love forever!"
Helen